DUSSERT WATCH
 GENÈVE
Since 2005
The creation of DUSSERT WATCH is a learned mixture of the know-how of two people who have in common their love of beautiful watches, irreproachable quality and harmony colours: Didier DUSSERT, passionate of watches working since 1995 in the watch industry, and Astrid JORDI-DUSSERT, artist-painter.
Since more than a decade, DUSSERT WATCH is a constantly evolving, healthy and independent family company. Its first collection, released in 2005, was composed of 13 timepieces. Since then, the collection has continued to grow and now includes others timepieces, classic or sports, quartz and automatic, always with the design and development by Dussert Watch, drawing from a healthy family environment, devoid of pressure inherent to big institutions.
The priority always remains the same, precision, details and quality.
Timepieces of Dussert Watch are products numbered and sold with a certificate of authenticity. As a dynamic, family-owned company, DUSSERT WATCH works hard to offer its clients quality SWISS MADE watches assembled in the purest Swiss tradition by experienced watchmakers.
With Dussert Watch you have quality, elegance and sophistication on your wrist at competitive price.
Come and write history with us.
Didier Dussert
DUSSERT WATCH
GENÈVE
 Since 2005
Dussert Watch a été fondée le 1er Septembre 2005. La création de Dussert Watch est le savant mélange du savoir-faire de deux personnes (lui Didier DUSSERT passionné d'horlogerie et y travaillant depuis 1995 et elle Astrid JORDI-DUSSERT artiste peintre) qui ont en commun l'amour du goût, de la belle horlogerie, de la qualité irréprochable et de la mise en harmonie des couleurs.
Depuis plus d'une décennie, Dussert Watch est une entreprise familiale saine et indépendante en constante évolution. La première collection qui comprenait les 13 premiers garde-temps présentés en fin d'année 2005 s'est agrandie au fil du temps avec la création de plusieurs autres garde-temps classiques ou sportifs, quartz et automatiques, toujours avec le design et le développement réalisés par Dussert Watch, puisant dans un environnement familial, sain et dépourvu des pressions inhérentes aux grandes institutions.
La priorité restant toujours la même, le sens aigu des détails et de la qualité.
Les garde-temps de Dussert Watch sont tous produits en série numérotée et vendus avec un certificat d'authenticité.
Dussert Watch, entreprise familiale et dynamique, se consacre avant tout d'offrir à sa fidèle clientèle des garde-temps SWISS MADE de très bonne qualité assemblés dans la plus pure tradition suisse par des horlogers expérimentés.
Dussert Watch OFFRE UN PRODUIT DE LUXE pour un prix compétitif. Vous avez au poignet : qualité, élégance et perfection.
Viens et écris l'histoire avec nous.
 Didier Dussert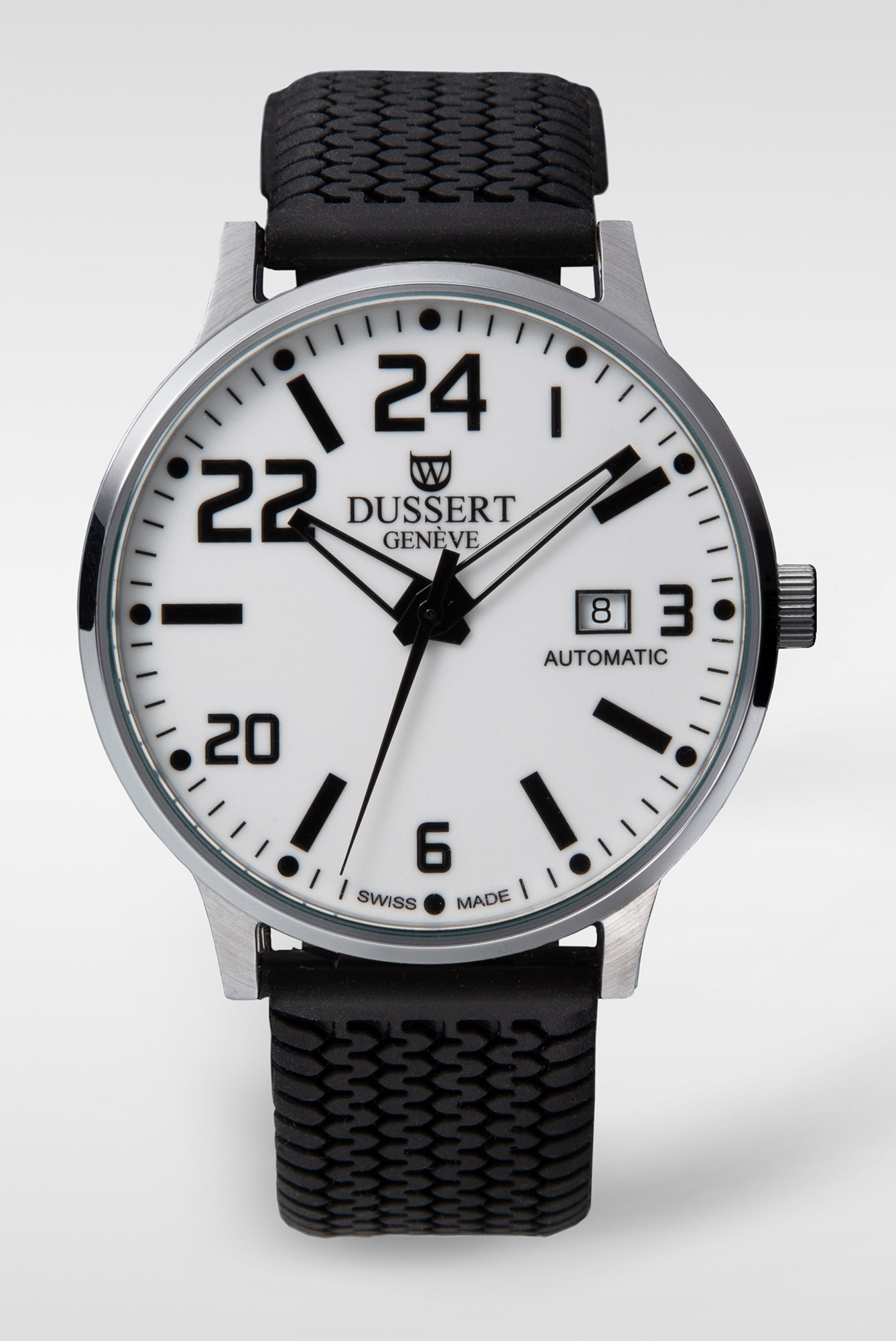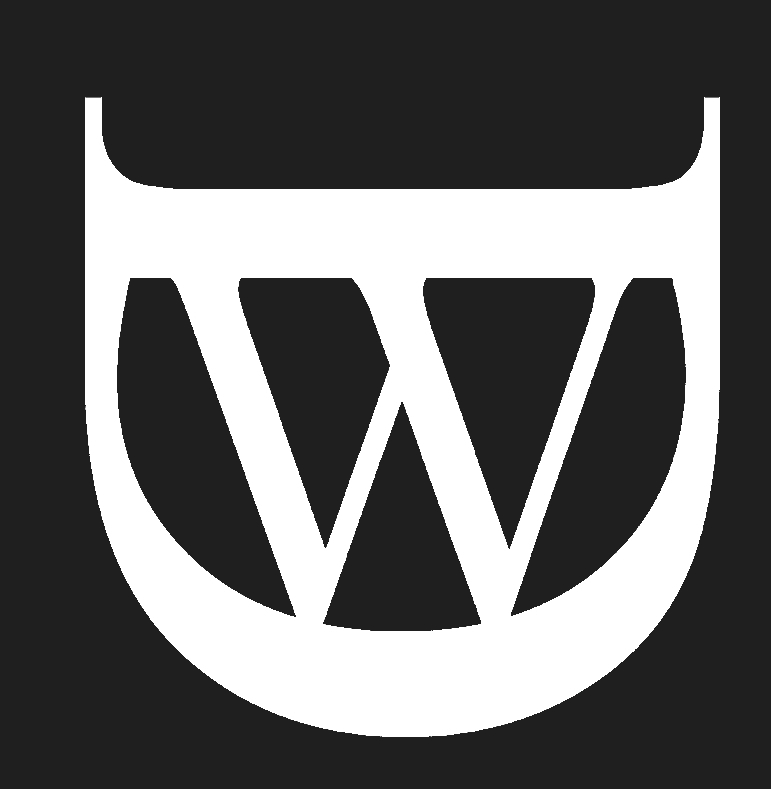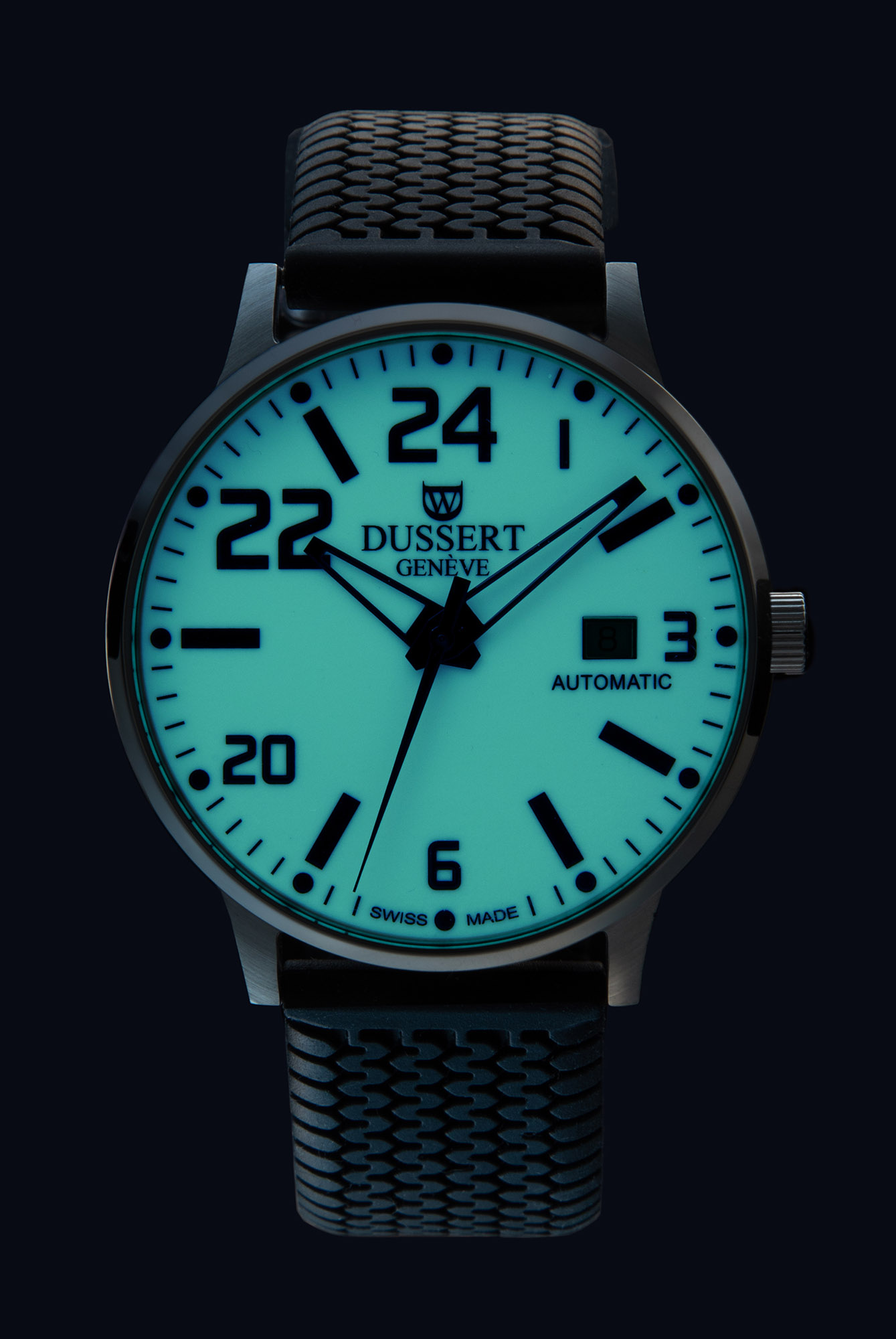 COME AND WRITE HISTORY WITH US
VIENS ET ECRIS L'HISTOIRE AVEC NOUS
SATISFIED CUTOMERS WEARING OUR BRAND
QUANTITY OF MODELES IN OUR COLLECTION
QUANTITY OF MODELES IN OUR ANTIQUE COLLECTION